EDMONTON HOME SELLERS LOVE MY
Integrity, Values and Results!
Learn how I can sell your home.
Learn More
EDMONTON HOME BUYERS LOVE MY
North Edmonton Neighbourhood Expertise!
Discover 7 steps to buying the right Edmonton home
Learn More
---
Looking To Buy Real Estate in Edmonton?
Search With Ahmad Sai. Edmonton's Local Neighborhood Expert.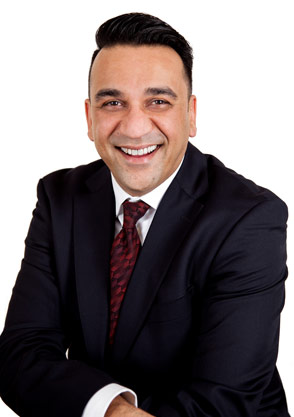 Serving you in
Edmonton and the Surrounding Area
---
Thanks for stopping by ahmadsai.com. I want to make your Edmonton home buying or listing experience as easy and stress free as possible. Savvy home buyers and sellers in Edmonton repeatedly turn to me to help buy and sell Edmonton real estate not only because of my integrity, values and trust, but also because I always get superior results.
I am available to help my customers navigate through the unique, fast paced Edmonton real estate market. My goal is to provide you with hands on local real estate knowledge which will allow you to make an informed decision, help find the right Edmonton home for sale, and, in the end, build a customer relationship that lasts.
One of the most important things to learn about me is that I get the job done and I always keep my customers happy.
If you're looking to list your Edmonton home for sale I would be thrilled to provide you with a free home evaluation.
If you're looking to buy a new home in Edmonton then let's get started today!
---
Free Home Evaluation
Click the button below to receive a free home evaluation from Ahmad, and take the next step to selling your home.
---
Buying Real Estate in Edmonton
---
The bottom line is be prepared when buying real estate, and a REALTOR® can help you do this. Read these helpful articles before starting your home search. Being fully prepared to buy a home will save you time and money throughout the process. After you are finished reading and feel prepared to stop renting and own your own home, contact Ahmad Sai. He will help you find the perfect home for your and your family.
---
Selling Real Estate in Edmonton
---
Selling your home can be a stressful experience but it doesn't have to be.
Selling a home isn't something to leave up to chance. Without a REALTOR®, one of the largest transactions of your life could quickly become one of your largest regrets. There are several things to consider: Is now a good time to sell?
---
Affordable real estate in Edmonton
Are you looking for affordable real estate in Edmonton? Here is all the latest information and available listings for people looking for affordable homes, condos, and land.
Read more