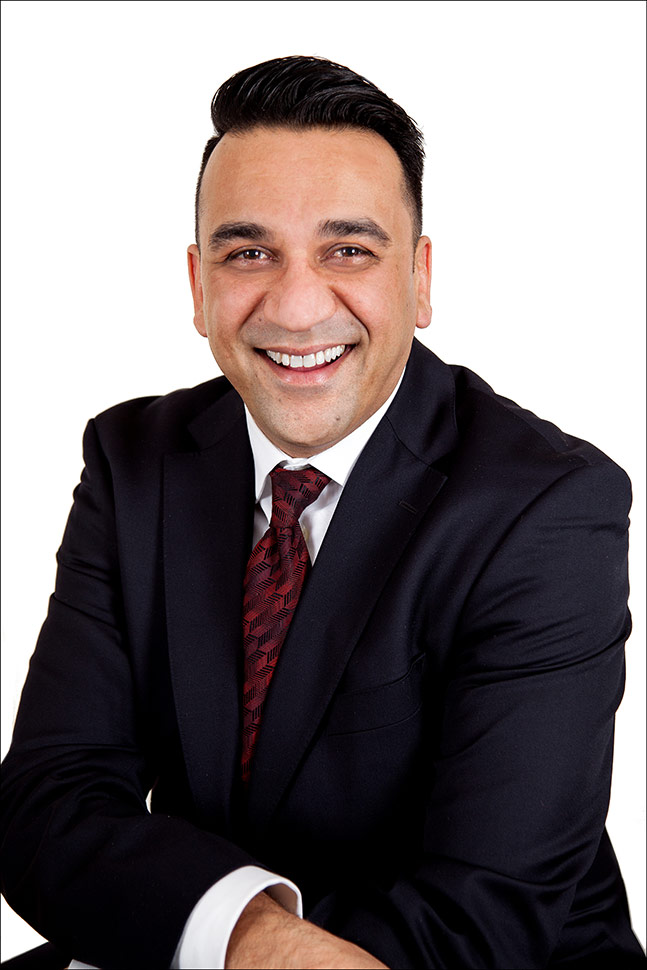 Ahmad Sai
Your local Edmonton RE/MAX Elite REALTOR®
Why do I call myself an Edmonton real estate pro? I've been a successful Realtor working in the Edmonton area since 2007, member of Real Estate Council of Alberta (RECA), Canadian Real Estate Association (CREA) and Realtor® Association of Edmonton. I don't JUST list homes, I get them SOLD. I am dedicated to educating my clients in all aspects of the Edmonton real estate market. I understand that buying or selling your home is one the biggest investments you can make, so I will take the time to navigate you through the complicated and sometimes frustrating parts the Edmonton real estate market. Whether you are a first time home buyer or an experienced income property investor, I strive to earn your respect and confidence and most importantly your future referrals.
BY THE WAY I'M NEVER TOO BUSY FOR YOUR REFERRALS.
I believe in building client/Realtor relationships well into the future, and aim to grow my real estate business through honesty and a results driven approach. In todays Edmonton Real Estate Market your home is rarely a simple investment and this trend is continuing to grow. Whether you are a buying home, reselling to upgrade, or renovating, my goal is to help you in the real estate endeavours you take on now or in the future. Therefore my success comes when you are happy with what might be your biggest investment, a home you and your family love!!!
Being a REALTOR® part of RE/MAX real estate Edmonton I have served the Edmonton, Sherwood Park, St. Albert and Leduc County regions. Through working in these regions I have developed vast experience, skill, and familiarity with these varying real estate markets. Whether you're looking at West Edmonton real estate, have your eye on a condo downtown, or just want to know what MLS has in store to fit your needs, I have the experience to help you.
If you're looking to buy real estate in Edmonton or you want to list your home for sale let's meet to discuss your real estate goals….contact Ahmad now!
What I Believe In
HEAR THE TRUTH THE FIRST TIME AND EVERY TIME.
Whether you're buying a home, a car, or even a computer, the professional you work with has to have ONLY your interest and success in mind and help you and make your experience an amazing one.
These are just a few of the beliefs I maintain as an Edmonton real estate pro. Maintaining a strong sense of integrity I ensure that my client's interests come first with the goal that I will become their life-long local Edmonton RE/MAX REALTOR®. I believe honesty goes a long way hence I always under promise and over deliver. When a client requires a home inspection, mortgage, or legal services, I refer them only to independent professionals who I have worked for many years.
I also believe Knowledge is power in order to make an informed investment, this is one of the reasons I've set up my Edmonton real estate blog. It contains some great information to help both buyers and sellers get more information before making their purchase. As an Edmonton real estate pro I take the time to help my clients understand the real estate market and get answers to all their questions. At the same time I hold myself to a high standard of knowledge for all my clients. I am constantly improving with courses and techniques to serve you better because I know what's new today is old tomorrow. I also encourage you to take a look at the Frequently Asked Edmonton Real Estate Questions page on my site or send me your question via Email or social media for your up to date Edmonton housing Market or Real Estate Weekly.
What Makes Me Different?
All other Realtors can help you to look for an Edmonton house but as you know the needs and wants for every home buyer and seller is unique and its very crucial to build the trust between the client and the Real estate agent. I would not sell a home to client unless I could picture myself living in the property, and I will not let a home seller accept a price unless I'm comfortable with market value. I stick to my values and make your experience an all-around positive one from start to finish, and get the job done.
Knowledge: I don't just want to sell you a home. I want you to leave the investment process with knowledge and confidence in your purchase. The only way to have that confidence is through knowing more. I take the time to help you personally but also have my Edmonton real estate blog and social media activities to help you along the way.
An Online Site Built For You: I've taken the time to include the things you want and need in my website while shopping through Edmonton housing. This site is constructed with you in mind and is constantly improving to add things you're looking for. Search by Edmonton neighbourhoods, MLS listing number, or just browse Edmonton MLS and make your home shopping experience as efficient as possible.
READ THE REVIEWS, WRITTEN BY
My Amazing Clients
---
I recently listed my condo in Hamptons, Edmonton with Ahmad Sai was very happy with every aspect of the experience. He is very knowledgeable about the market in the area and helped me determine the best price to sell my condo in a timely manner. After I sold my property, Ahmad took care of all…
Thank you Ahmad for the wonderful service you provided us when we were buying a home in The Ozerna. We were so grateful for your integrity and patience and never once felt rushed, as we have with other Realtors. We always felt supported in finding the home that was right for us, and you were…
I just wanted to extend our sincerest thank you to Ahmad Sai for selling our home. You are such an exceptional Realtor; we really appreciate your quick and timely responses to our questions, your availability either by phone or email, and most of all your patience.