Last year I wrote an article about selling North Edmonton homes for sale or parkland county real estate this winter, but this year I thought I would expand on that list. It is not impossible to sell your home in the winter, and here are some things you need to know.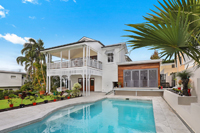 No winter photography
If you are selling in the winter or preparing to sell in the winter it is important to have photos taken before hand, preferably in the spring or summer. This will show off your home in the best times of the year, where you can show off the yard and exterior of St Albert ab homes for sale, with no leaves or snow on the ground
Indoor maintenance
There are some things you need to door indoors before selling castle downs ab real estate this winter. Before it starts to get cold outside make sure your hot water tank is working properly, as well as your indoor heating. Most people don't discover there is an issue with the heating until it has become cold out, so it's best to do this before hand. It is definitely not good to have a cold home during viewings.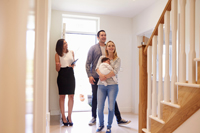 Be flexible for viewings
The winter time can be very busy for families due to friends and family visiting, sporting events, ski getaways, etc. and this can make it hard for viewings when people are looking to buy Castle Brooke AB real estate. Make sure you are more flexible this time around as people may only be able to view your home at very specific times.
Holiday decorations
In the fall and winter people are generally decorating their houses with Halloween, Thanksgiving, and Christmas decorations. Of course when selling Windermere ab real estate you should be able to decorate however you'd like, but try to keep it to a minimum. People want to view your home, not your decorations.
These are just a few of the many other tips to selling real estate in the winter. If you're looking for North Edmonton homes for sale, Castle Downs AB real estate, Windermere AB real estate, Highlands AB real estate, or Northmount AB real estate, then contact Ahmad Sai today!