Selling your home can be an exciting but stressful process, as there is much to do to get your home ready to be listed. But there are plenty of things you can do the week before listing that will help to ease your mind a little.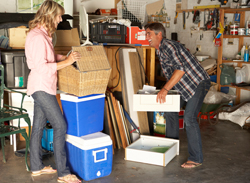 Spread the Word
Even though your listing hasn't hit the market that doesn't mean you can't get the word out. Talk to family and friends about it, and even start posting it on social media. Homes are often more desirable when they first hit the market, so you want to generate lots of interest right away.
Get rid of unwanted items
At this point it's not quite time to start packing, but it's a great time to go through your things and get rid of anything you no longer need or want to bring with you to your new home. When buyers are looking at North Edmonton homes for sale, they want to see themselves in those homes, and they can't do that when there is a bunch of the current owner's possessions all over the place. You can help them do this by clearing out clutter and things you no longer need that are either taking up too much space on the shelves or the closet.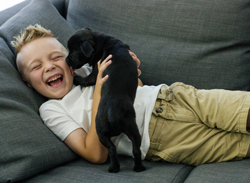 Find sitters for kids and pets
The week before listing North Edmonton homes for sale is the perfect time to find arrangements for your kids and pets. When doing showing it is best to have them out of the house so there are no distractions. Talk to friends and family to see if there will be someone available who can watch them while you are having a showing. You will want to make sure you find someone who is flexible as some showings can happen at a moment's notice.
Curb Appeal
The exterior of your home is the first thing the potential buyer sees when they pull up to your home, so you'll want to make sure it looks it's best. Make sure to mow the lawn, trim the hedges, remove weeds, and tidy up any items on the driveway or carport. If you are listing in the winter, here are some tips on what you can do to prepare for a winter sale.
These are just a few things you can do the week before listing North Edmonton home for sale. For more information contact your local North Edmonton real estate agent Ahmad Sai today!